Shroomery - Magic Mushrooms Demystified
The fourth dimension
visionary painting
---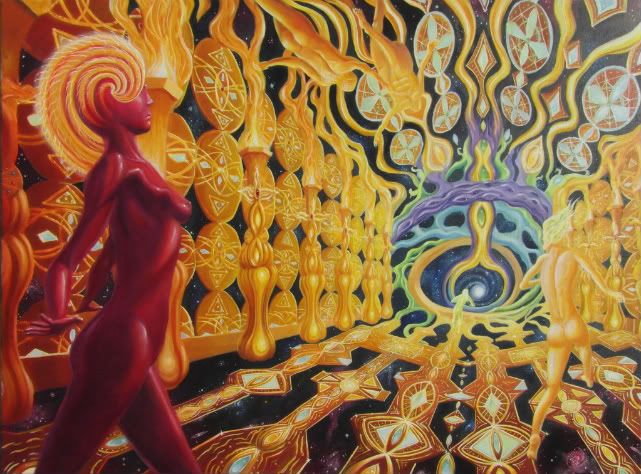 [
This painting is based on a vision. There was this metal figure in a space of golden beams and weird architecture filled with jewels. Behind it was infinite space with thousands of stars and a voice said to me: "Why are you so surprised? this is only just the fourth dimension."
http://www.wix.com/sanderbos/art
Copyright 1997-2021 Mind Media. Some rights reserved.
Generated in 0.014 seconds spending 0.003 seconds on 2 queries.