In many of my psychedelic experiences, never had i imagined that a trip could turn into something bad. I always felt that anything 'bad' that was possible of occurring while in that state of mind would only amuse and fascinate me. Though a majority of my trips consisted of only 'medium' doses (anywhere from 2.5g - 3.5g) that would produce sometimes strong, but generally mild effects. No matter how much i decided to eat, i never fully reached where i wanted my mind to go. A main reason for this is its rather hard tripping on anything over an 1/8th considering prices of that quantity usually range from $35 to $40 here. Until as of recently had i decided to not eat any psychedelic drug unless it was of a higher dose than what i was accustomed to - so anytime shrooms were up for grabs, i would buy them and store them until i had enough to eat. My goal, 4 grams of some very potent psilocybin cubes i managed to get my hands on over the past month. I figured that after having about 6 LSD trips under my belt, along with 7 or 8 mushrooms trips, that i was more than prepared to eat this new amount. However, i do not think my head/body was expecting any of the following which took place;

At 11:00 pm on Wednesday night, i busted out my 4 grams of mushies that i had been storing in my closest for the past few weeks, in anticipation that the perfect night to dose was at hand. After ingesting them along with a glass of some orange juice, i decided to call up a friend in hopes of taking my mind off the anticipation of the journey of which was instore. Around 11:35 i had begun feeling minimal effects - posters around my room were starting to 'breathe', lights everywhere shone much brighter than normal, and my body was beginning to have an incredible sensation shot throughout. I figured it would be best to light up a jay to try and settle the comeup so i would feel more balanced. Leaning my back against my garage door and peering out into the other houses that surrounded my own, i started to feel the mushrooms taking over. The lights in front of my house were casting reflections of light shading from blue to a deep red, and then sinking slowly back into a light blue. Lighting a cigarette, i began thinking more in depth about mushrooms, and how they worked;

I realized that the mushroom is somewhat comparable to a 'god' - having the ability and power to bestow beautiful sights and sounds into the mind, that cannot be achieved while in the sober state. After being shown these mysterious wonders does the mind then allow you to sink deep within yourself and become one with your every surrounding - uncovering most of what is hidden/overlooked in normal 'reality'.

The massive amount of tree branches across the street began to take shape; forming into small several wooden huts that closely resembled those built by Indians. It was if i could actually see little black figments of people living in these houses, which astonished me at the time. After finishing my cigarette and taking in all of which was happening around me, i decided it was time to go back up to my room so i could meditate, in hopes of reaching full effects of the mushroom. Opening the backdoor and lunging my body into the house, i noticed everything seemed to be distorted or somewhat slanted. Climbing the stairs was somewhat difficult to keep balance, but knowing i was soon to reach my room kept me at a constant pace. Entering my room i turned off all the lights, lit a candle and some incense for good vibes, and turned on some ambient music to help bring my visions and immense bodily sensations to life. Upon laying on my futon, my entire room was filled with brilliant colors and distortions. Closing my eyes lifted great kaleidoscope images along with intricate designs. It was now sometime around 12:30 and i felt as though i was peaking pretty hard. Not a thing in the world could have ruined what wonders had filled my head and body -- or so i thought.

My mind started wondering too far off track. My thoughts were racing as i recalled my one friend eating mushies from the same batch as some of the ones i had, and getting somewhat ill (upset stomach, vomiting). I started to worry that i was going to get sick because of how intense everything was - i could no longer feel any part of my body as i lay motionless on my futon. I became entirely detached from my room, and my own personal being. I could no longer feel myself breathing, nor my heart beating, or any sense of feeling in my arms and legs. Being concerned that i was no longer breathing, i had to hold my hand infront of my mouth so i could be positive that my lungs were still working. After being pulled so far away into complete nothingness, i sat up in horror that i might die. That possibly i did not store my mushrooms properly and that they had developed a sort of mold that was causing me to lose all my senses, and would eventually end up killing me, or that i had possibly eaten a bad mushroom. I tried swallowing, but could not feel any sensation trickling down my throat. It felt as though my entire body was cleansed, and there was nothing left inside. I became scared that if i laid back down and tried meditation once more, that i would stop breathing and die, falling endlessly into blackness. The time now was around 1:15 or 1:30, and so i decided to go back outside and do some more exploring. It made sense to me that if i was outside walking around and smoking a cigarette, that it would give me the utmost satisfaction of knowing death was not plausible, and that i still existed.

Outside walking up and down the streets of my neighborhood, i had noticed a significant loss of body function. It was as if i could not feel my veins -- almost as if i was a 'lifeless' as the concrete i was walking on. The only part of my entire body that was still functioning properly was my mind, and my inner being that now somewhat terrifies me as i recall being a little delusional and what seemed like schizophrenic. This led into a much deeper thinking process of noting that the human mind is the most complex, most beautiful 'machine' known to man. I tried convincing myself this would only last a few more hours, and life would be normal again. Though i could not comprehend the fact of what normal life was anymore. I could not recall what i was like or who i was in my sober state. The life i once i was apart of, seemed to be clouded with confusion and nonexistence. Leaning down to scratch my leg, i could not feel anything. I could not even fully comprehend if i had scratched my leg or not - scratching the same area about 5 or 6 times finally helped my brain process the sensation of which my fingertips induced. Heading back into my house, i decided once more to try and lay down so i could ease my thoughts and soothe my body's inability to feel. While laying on my futon once more, i began large insight on death and what would happen if i died that nite. How my parents would react waking up, and realizing i was dead - and for no true apparent reason. Reflecting on death, i realized i was not afraid of dying, but was moreso concerned with how the loved ones around me would react to my 'mysterious' death at the young age of 18. Before finally letting go of myself and accepting death, i had found my only reason as to why death appeared so frightening was possibly because i had not fully allowed God to enter my life. It was weird, because after realizing this, some sort of prayer of which is unknown to me, seemed to be recited throughout my entire head. I then decided that maybe a little bit of food would help cease my nausea and help better my senses, and hopefully take my mind off everything to assure i was okay. Retrieving pretzels and a pepsi from downstairs, i soon rushed back into my room and turned on some light and the television in hopes of regaining 'normalcy'.

As i started eating the pretzels, i soon remembered that i could not feel myself swallow, and soon began panicking in fear that i might choke. The only way i could ingest the food was if i chewed it up extremely well and then drank some water, and swallowed the food along with the water. About a half an hour passed, and i was becoming rather exhausted, so i made the decision to retire onto bed. This is when my trip took an ugly turn. I could not fall asleep because i could still not feel myself breathing, and felt that if i shut my eyes i would sink into unconsciousness. I laid awake tossing and turning, having the worst stomach cramps and burning sensation in my muscles. I felt like i was going to get sick a couple times, but managed to successfully keep from vomiting. The extreme tension and pain in my muscles, along with moderate gastrical cramps, had me back to thinking i had eaten something poisonous. I got on my computer (which later turned out to be a terrible idea) and looked up the symptoms of eating a poisonous mushroom. Reading the list, i had noticed i was experiencing about 4-5 of the 9 symptoms, which lead me to believe i was soon going to die, and that there was nothing i could do. Pacing around my room, i quickly become overwhelmed with the thought of falling asleep that night and not waking up in the morning. Crawling in and out of bed every so often to make sure i was still alive. I felt as though i was already dead, and simply did not exist to anyone. I kept walking in and out of my room to try and make sense of everything that was going on. Opening my door, i saw my dog laying in the hallway, which was exceptionally abnormal, seeing as though she sleeps in my parents room every night. I immediately thought i was hallucinating, and that my dog was only a figment of my imagination and that i was seeing her because i was dying. For when i gazed off down the hall, my cat who was laying in our bonus room, mysteriously vanished, and appeared right before my eyes; walking slowly into my room. As i started for the stairs, i saw what appeared to be 3-4 cats running outside the front of my house; my mind was already starting to fall apart.

Back upstairs and in bed, i found myself contemplating whether or not to awake my parents and tell them what was going on. I was still tripping really hard, and was terrified of the fact of having to tell my parents i might have eaten something poisonous mushroom, especially if i hadn't, for it would have been an ugly end to my current lifestyle. It was around 3:30, and since i couldn't fall asleep, i decided to call my friend, in high hopes of her answering. I needed some proof to clarify if i was still in existence, and was not gone from earth. Luckily she answered her phone, and i proceeded to tell her that i thought i had ate something bad and that i felt as if i was going to die. Her voice sounded so different on the phone, and had somewhat of an echo-effect. I remember having to hold the phone away from my face to make sure it was actually her i was talking to. She ended up staying on the phone with me for about 2 hours, helping me cope greatly with all of my struggles. We discussed a lot about death, and the events that had taken place hours ago, and if the symptoms i were experiencing were real, or just induced by the cause of a bad trip. Though somewhat delusional on the phone, i managed to forsee much insight on accepting everything would be okay, and if not, that there was nothing i could do about it, cept ride it out. Death isnt something to be afraid of, when every person and every living thing will someday day. Loved ones mourning my death brought the only fear i had of dying one day. But once i shut my eyes (5:00), and let go of every thought and just fell into my pillow, i knew that if i didnt wake up in the morning, i would have absolutely no control over containing everyone's sorrow. For i would be in a far better afterlive, awaiting only their presence. Awaking that next morning felt great - knowing that i had fallen asleep and survived the rest of the night. The next couple days my body ached in a several places, and i was still feeling minor gastrical pains.

This had me at a constant worry that i was poisoned with a toxin, seeing as the symptoms were still noticeable days later. Until i came to realize i had only suffered from a bad trip, that was trying to scare me away from eating mushrooms for fear of eating something poisonous that would result in death. I feel as though this was one of my best trips in a sense of the incredible learning experience, and to not ever be put in that mindset while tripping again. I believe tripping and expanding one's mind exposes the most vivid imagery and purpose of life and living; and that giving up something so beautiful over the thought of possible death is the most distasteful aspect of life itself.
--------------------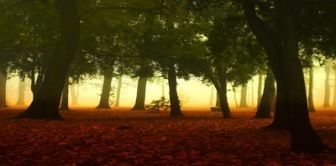 In a life we live with shreds and trees
Swallow them whole right down our bellies
Soon enough our eyes grew wide
Soon enough we had the time to feel alive
To feel alive...